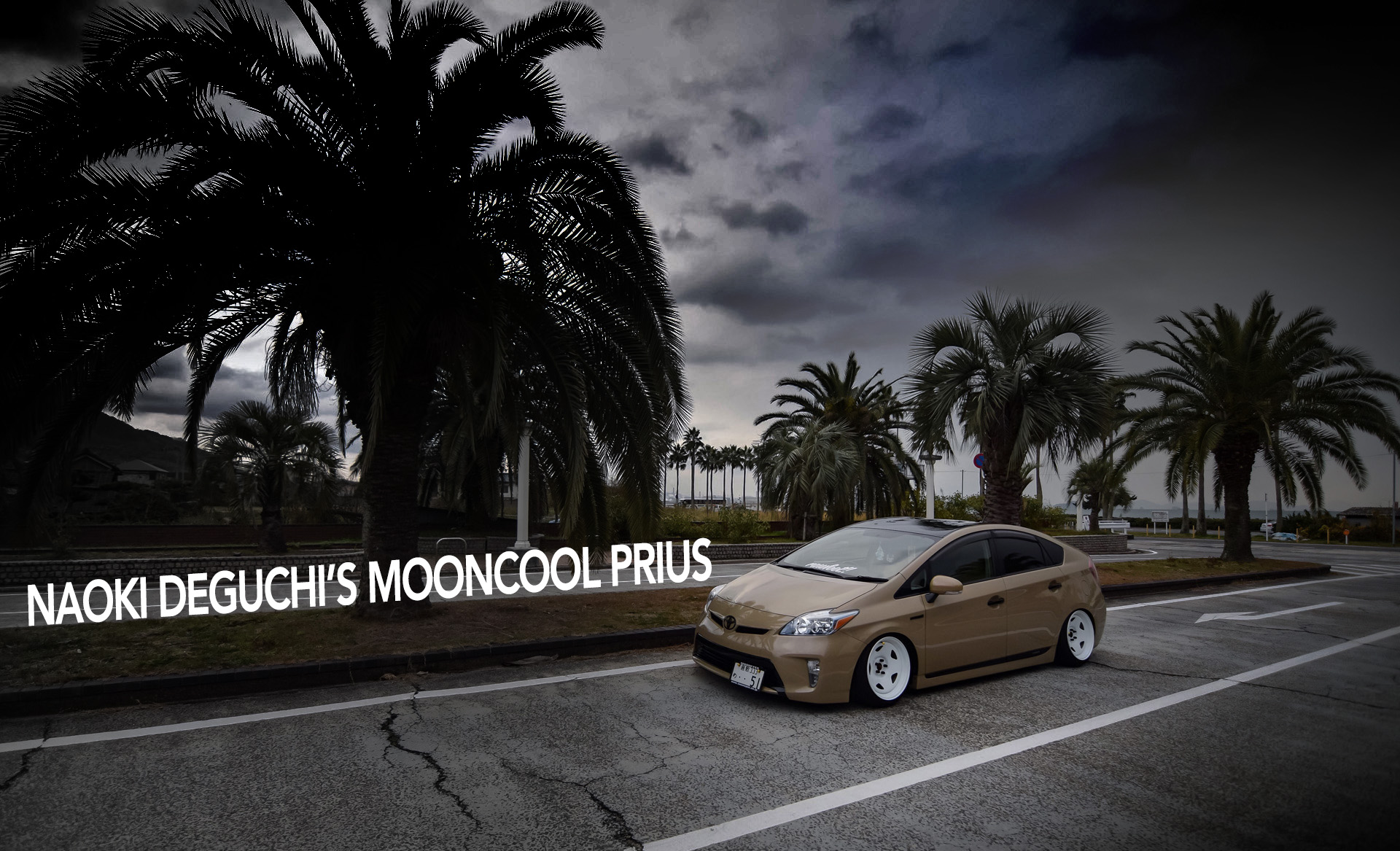 29 Dec

NAOKI DEGUCHI 'S MOONCOOL PRIUS (DECEMBER, 29, 2016)

As the world turns away from gas guzzlers and everyone is going the electric or hybrid route its inevitable that the tuner scene shall turn towards that direction.  Come the Toyota Prius (/ˈpriːəs/) is a full hybrid electric mid-size hatchback, formerly a compact sedan developed and manufactured by Toyota.  Prius is a Latin word meaning "first", "original", "superior" or "to go before".  Since their inception in 1999, a total of 3,540,199 hybrid electric automobiles and SUVs have been sold in the United States alone through December 2014, led by the Toyota Prius with 1,498,616 units sold since 2000 through December 2014, representing a 48.5% market share of all hybrids sold in the U.S. since their inception.  The Prius first went on sale in Japan in 1997, and was available at all four Toyota Japan dealerships, making it the first mass-produced hybrid vehicle.  It was subsequently introduced worldwide in 2000. The Prius is sold in over 90 markets, with Japan and the United States being its largest markets. Global cumulative Prius liftback sales reached the milestone 1 million vehicle mark in May 2008, 2 million in September 2010, and passed the 3 million mark in June 2013.  Cumulative sales of one million were achieved in the US by early April 2011, and Japan reached the 1 million mark in August 2011.  As of April 2016, the Prius liftback is the world's top selling hybrid car with 3.73 million units sold.  Certainly green is on the rise, hence we bring you Naoki Deguchi's MoonCOOL inspired Prius with some special Japanese flavor.  Naoki a 23 year old automotive enthusiast from Japan took on a very unique task, and that was to modify a Prius Hybrid and the result is cool and unique.  Perfect daily driven stance and agressive appearance showcase this Prius apart from the rest.  Naoki made this gem his own and he loves every little bit of the fun he gets out of driving his creation on Japanese streets.  This feature and our special treat is shot by our in house Japanese photographer Ryohei Nishi. We also want to thank Naoki for representing SqueakyClean in Japan. Thank you and enjoy.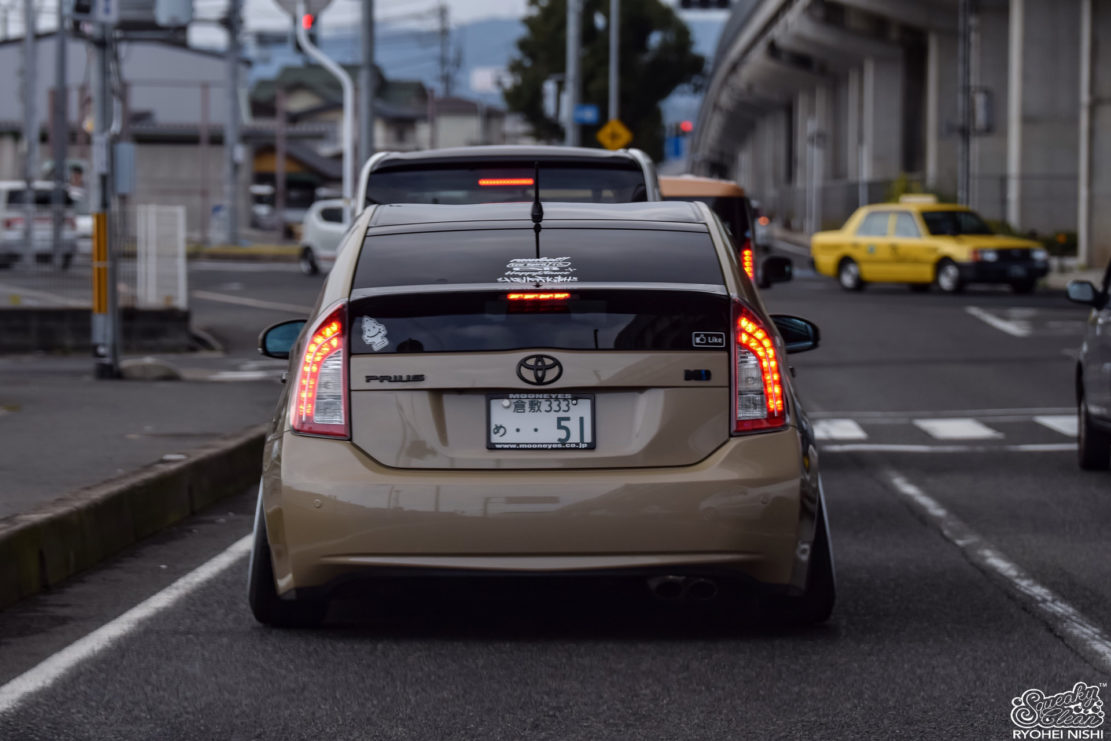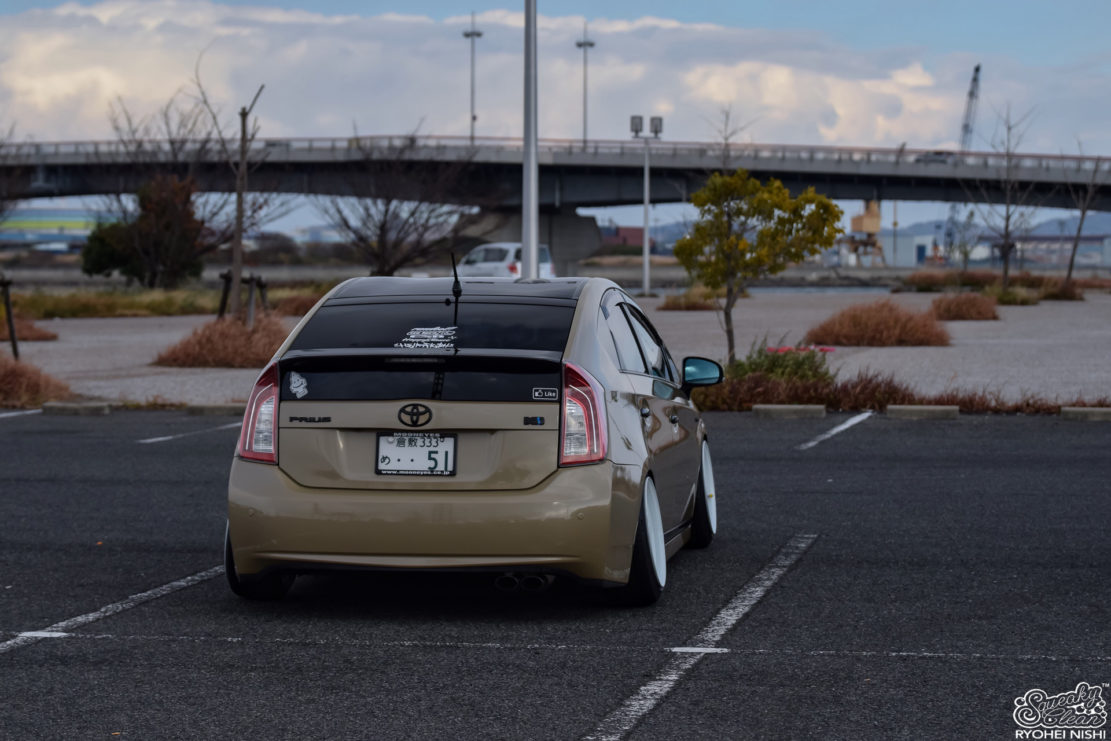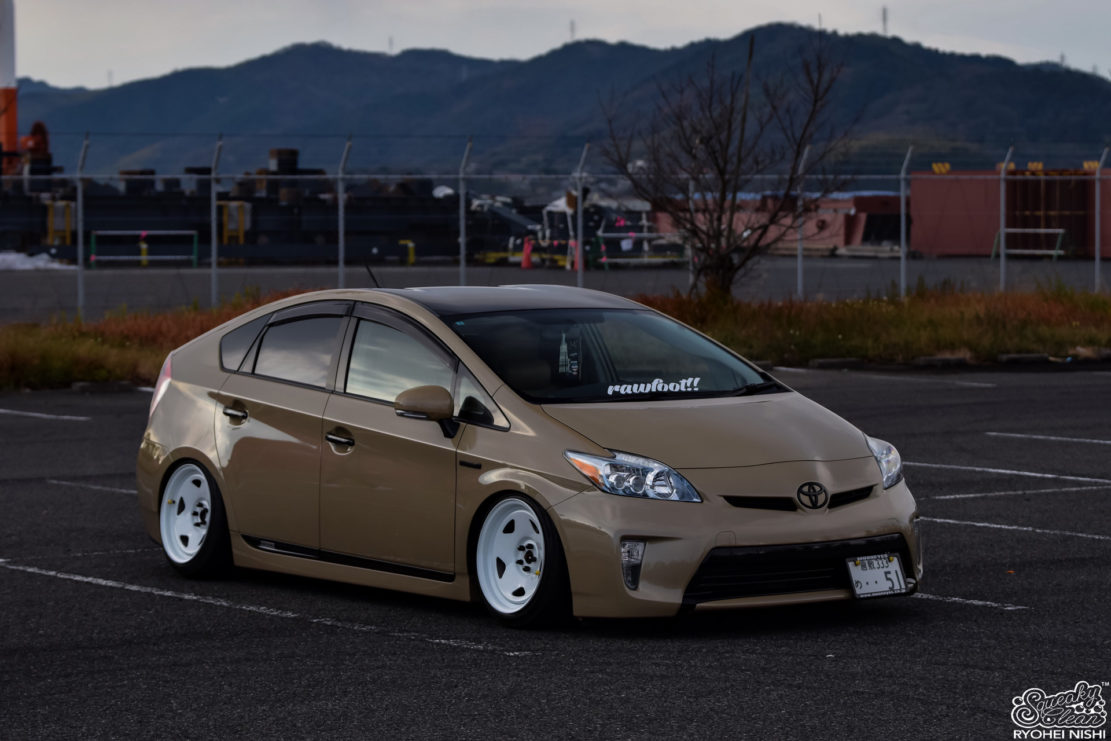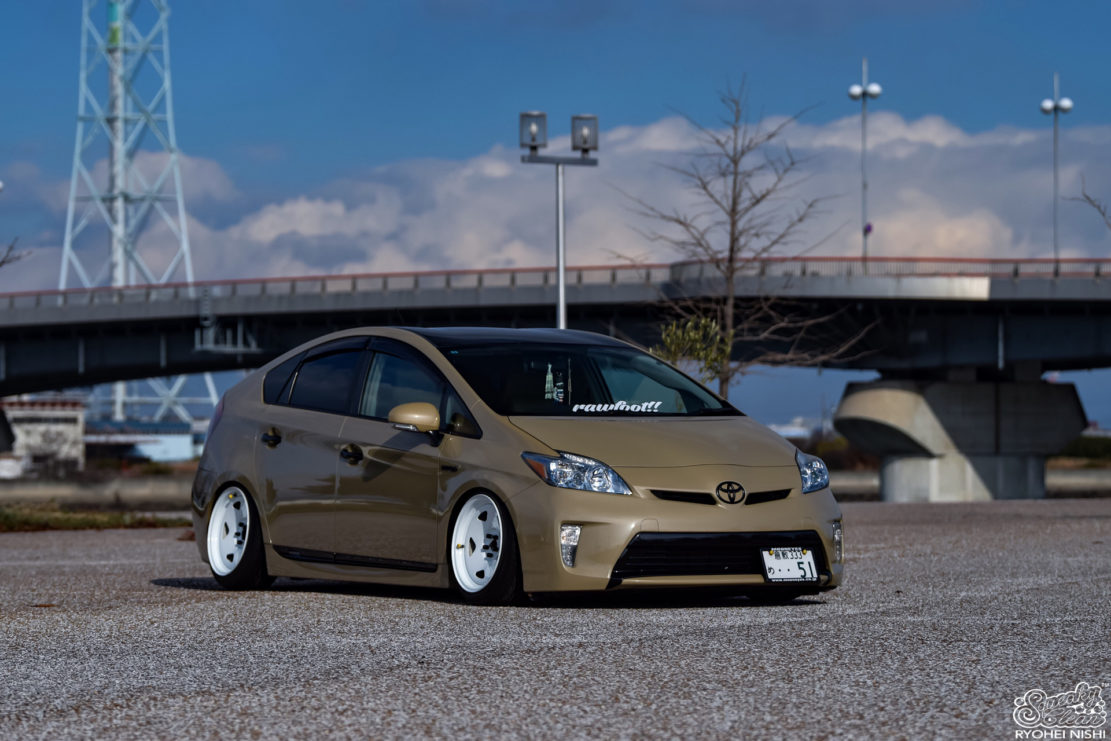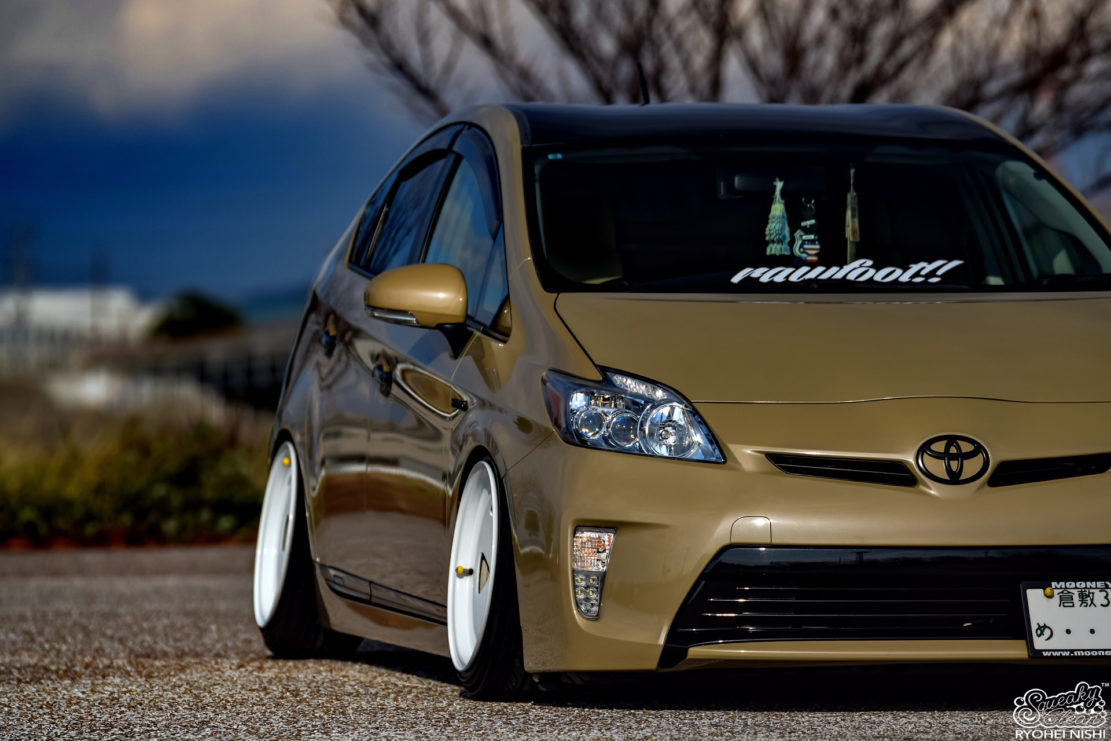 Perfect stance for the most ultimate fun!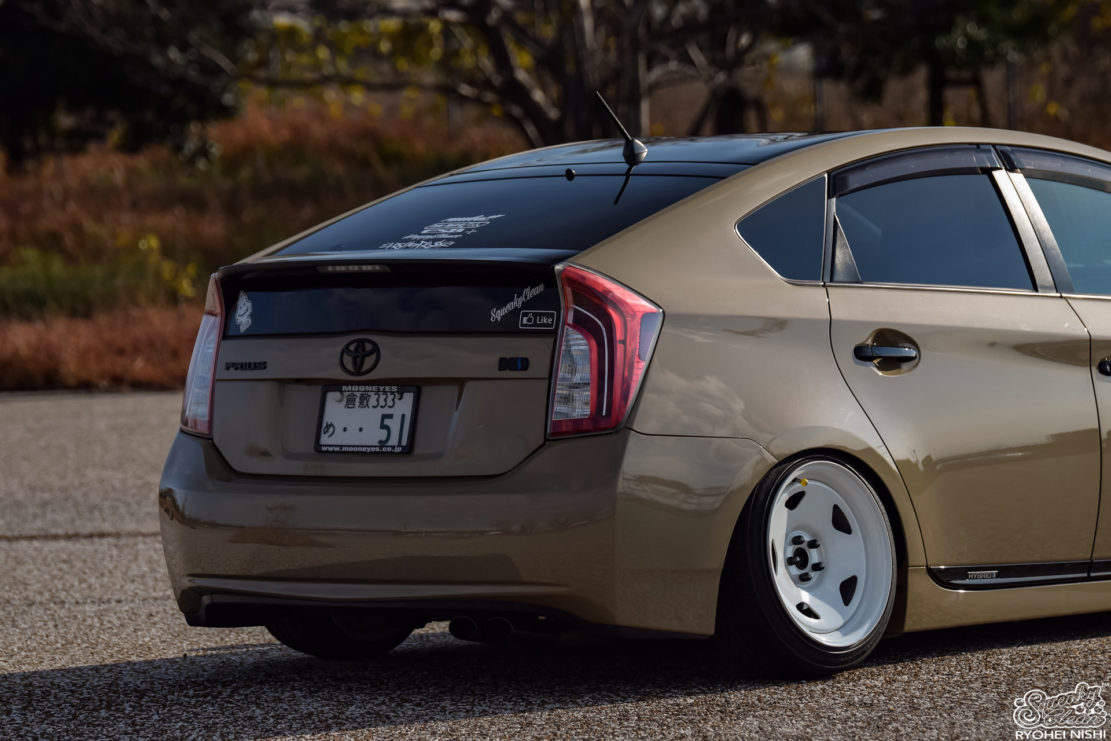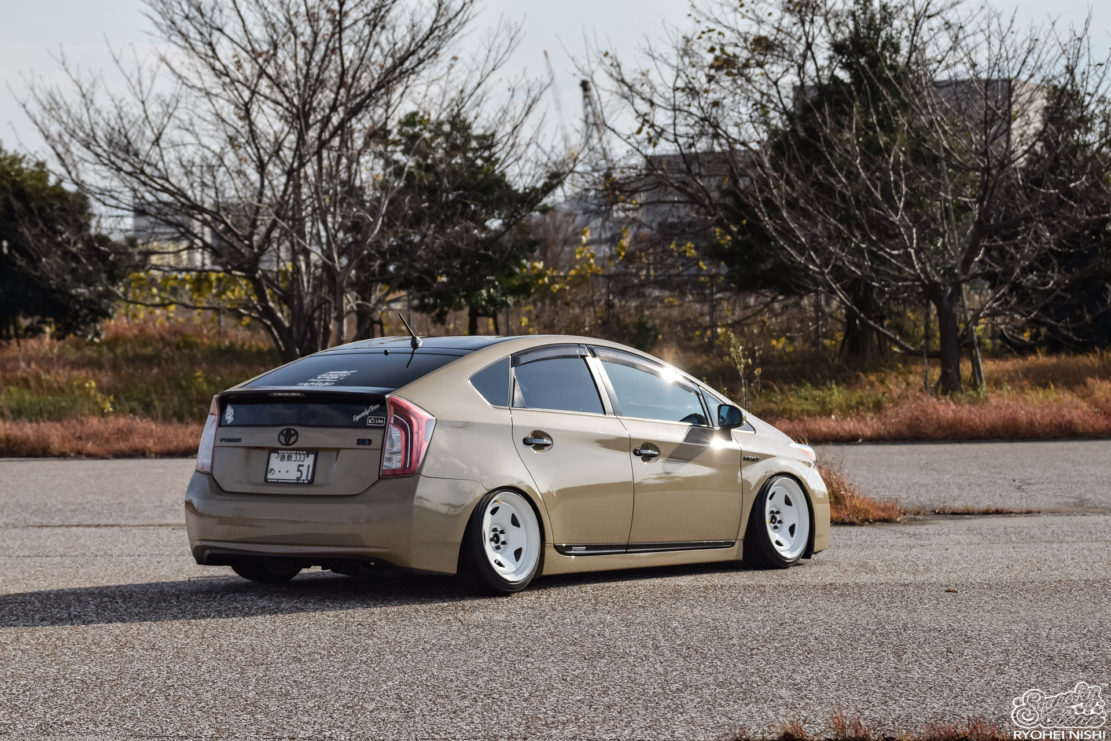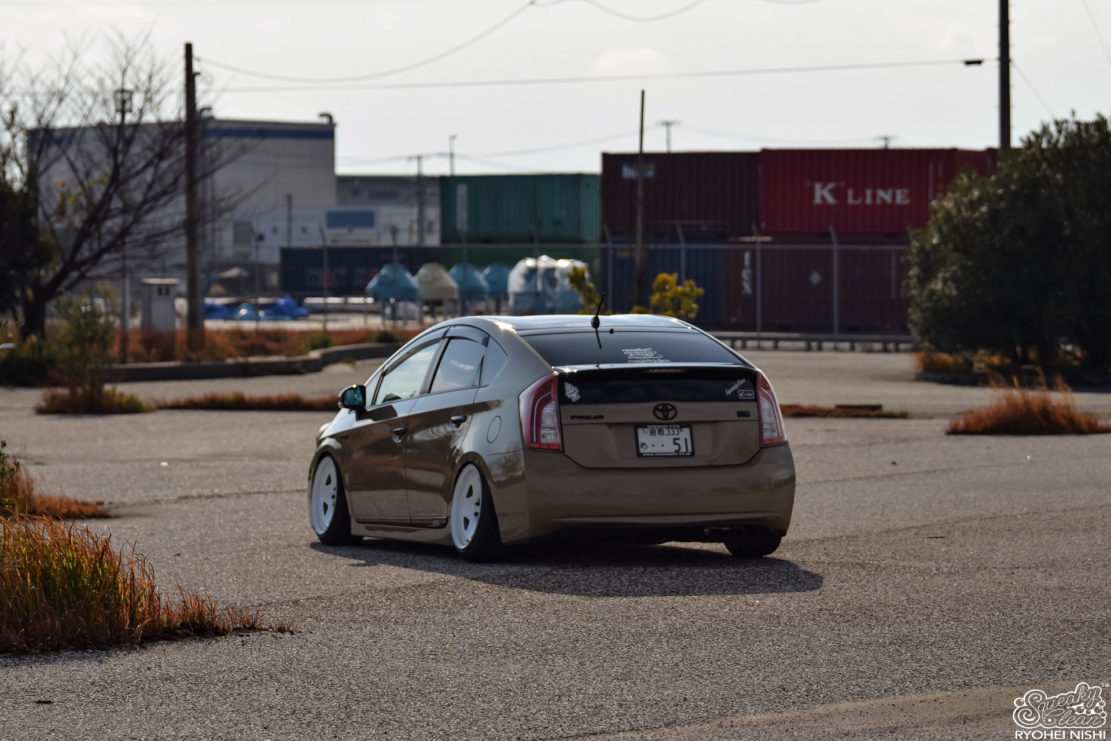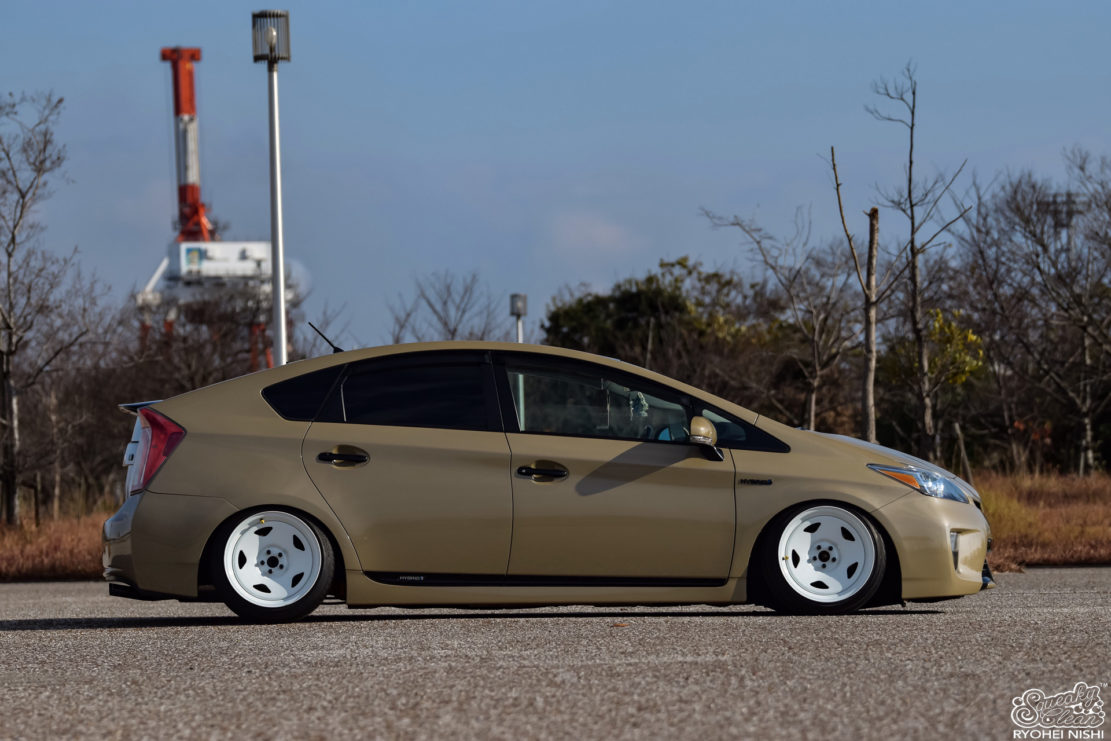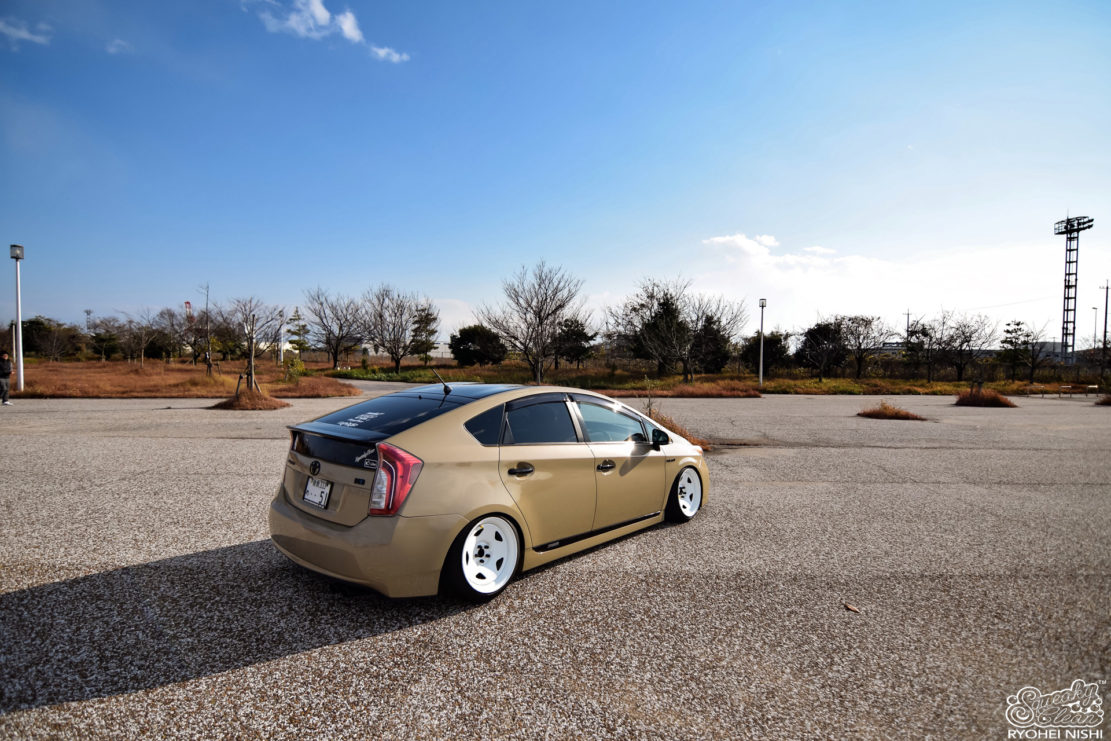 Wide angle shot of this cool Prius!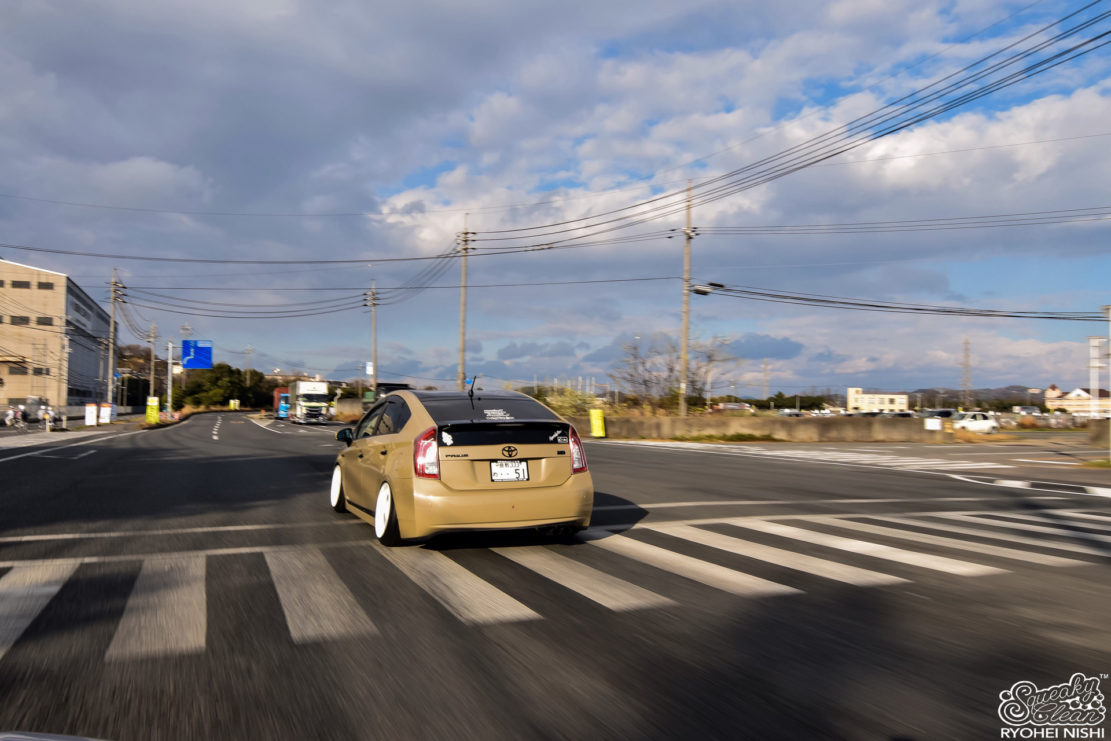 Rolling Squeaky Clean… he a SqueakyClean Lowlife!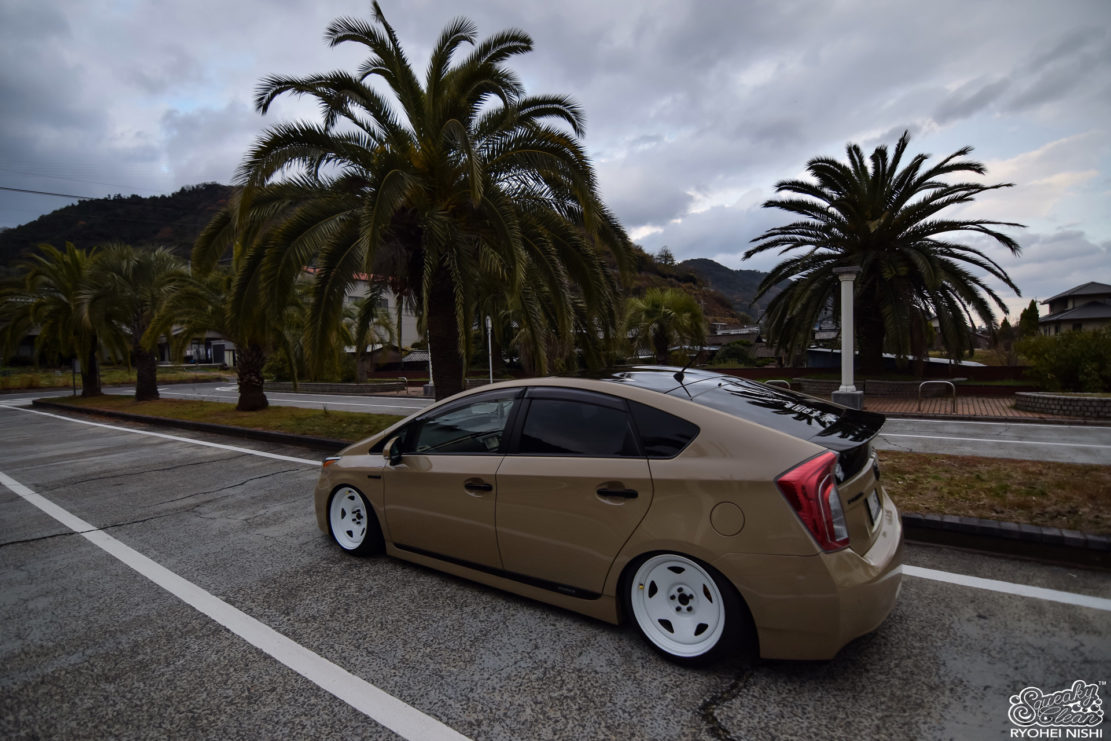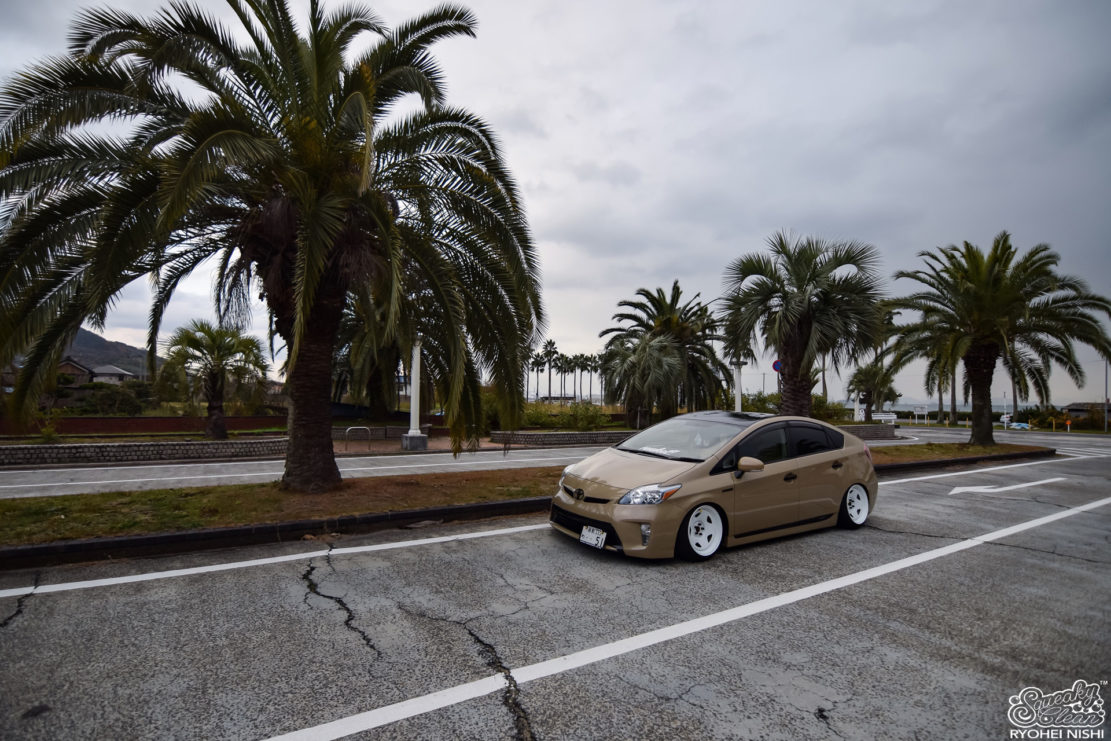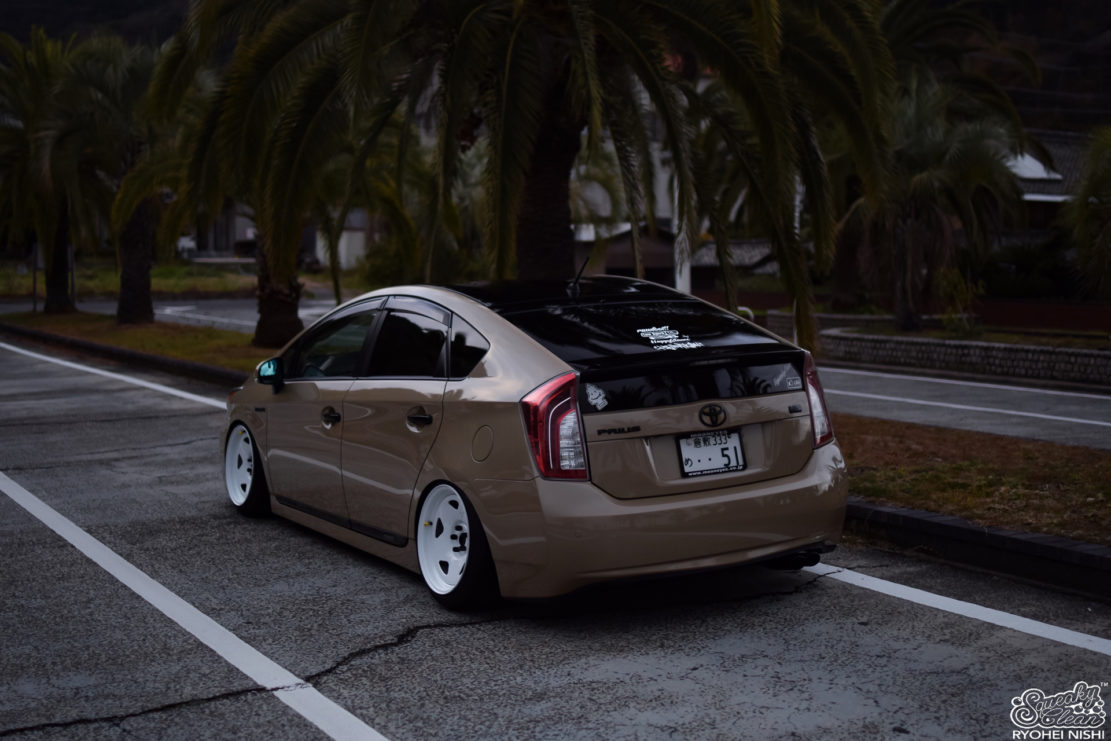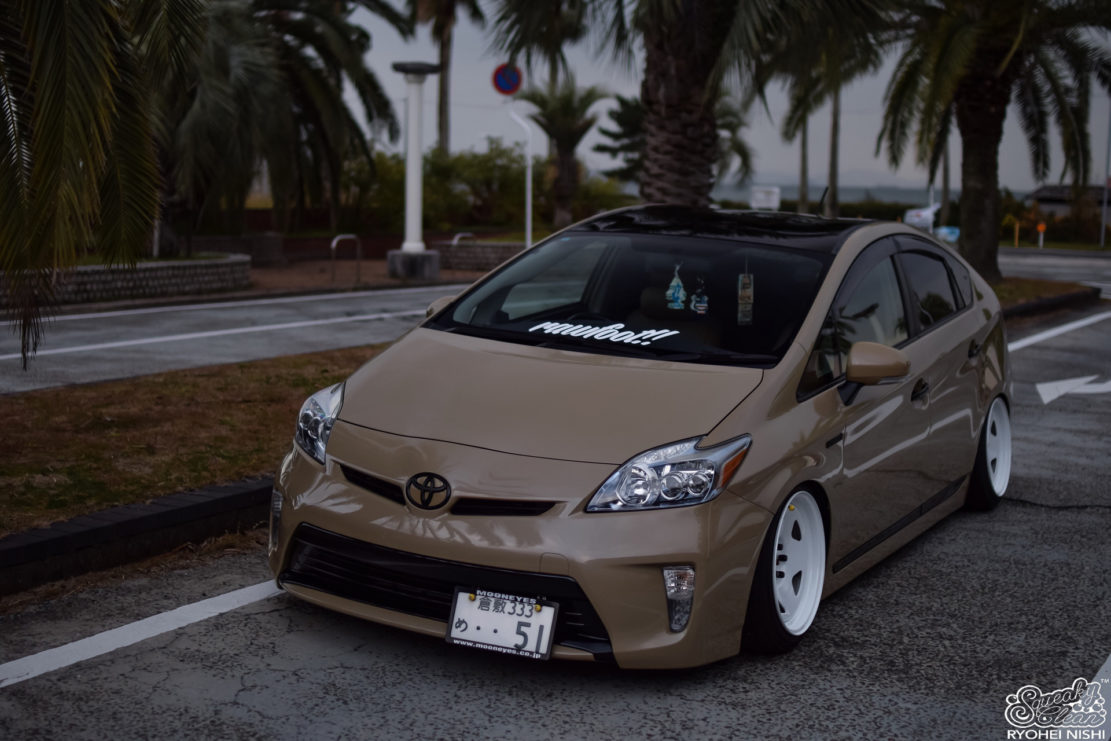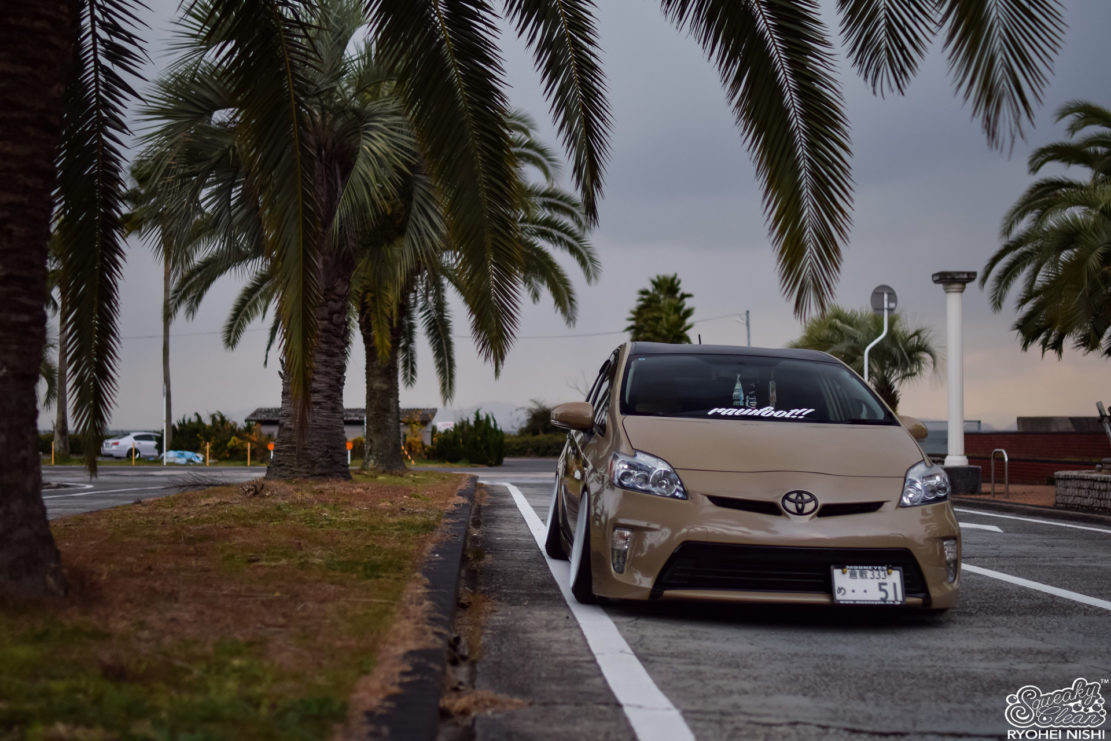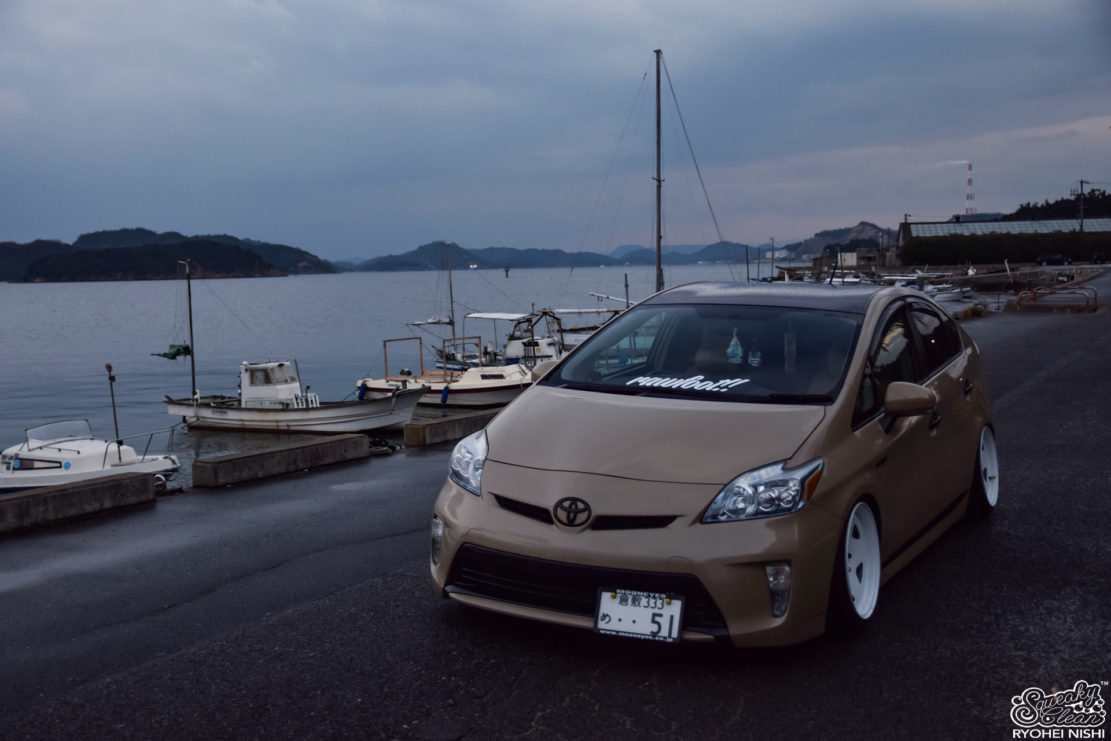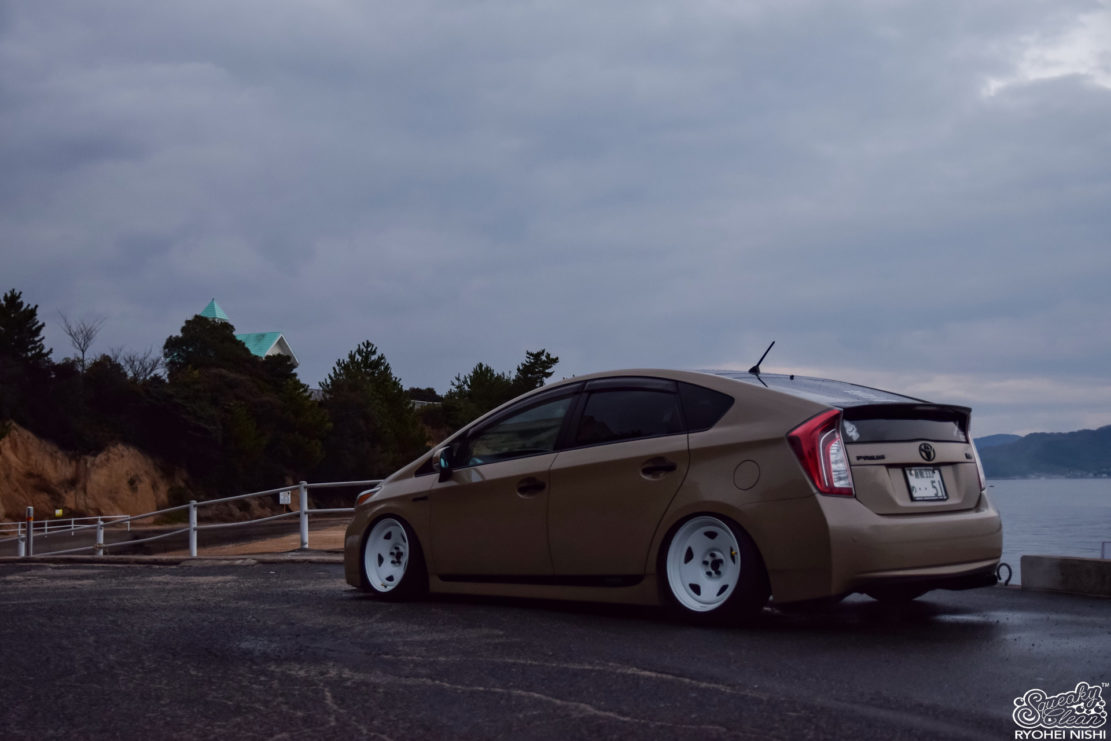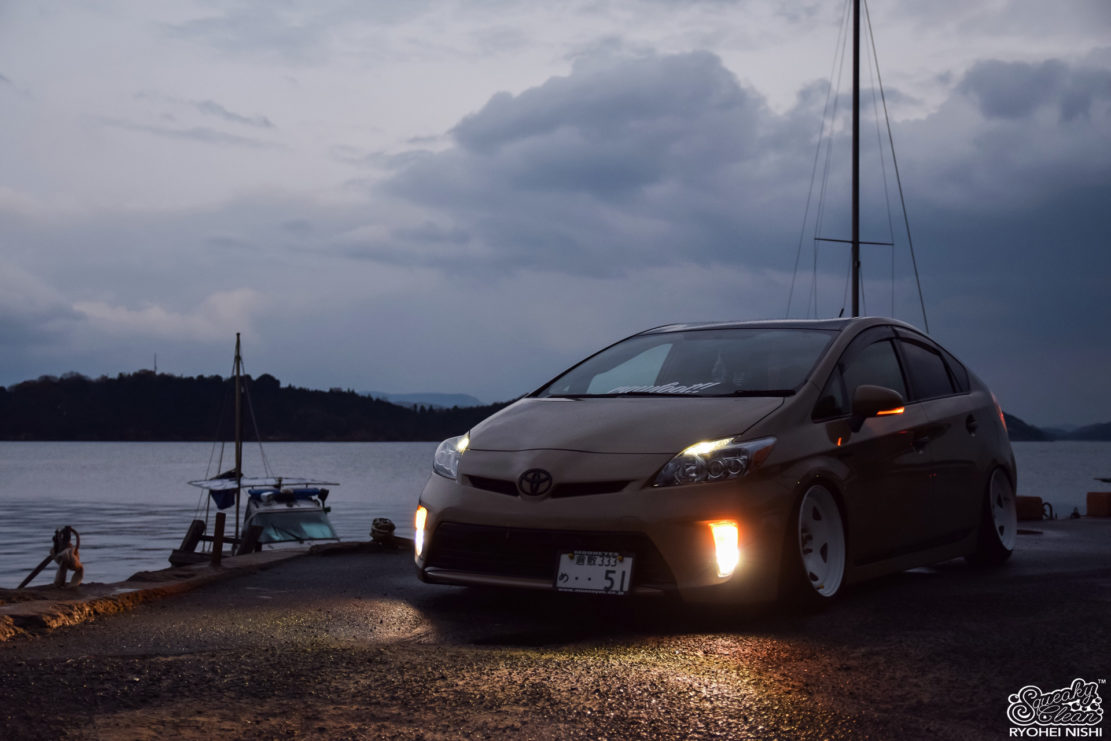 Naoki showing off his lighting and Ryohei was able to capture the fun.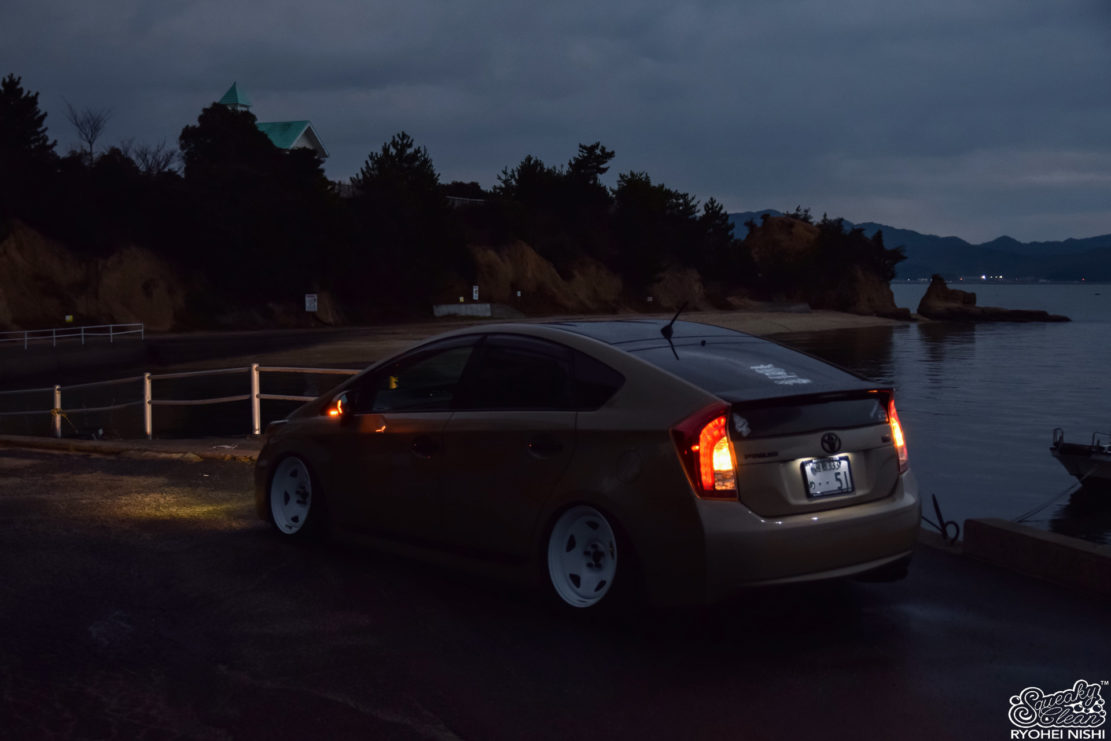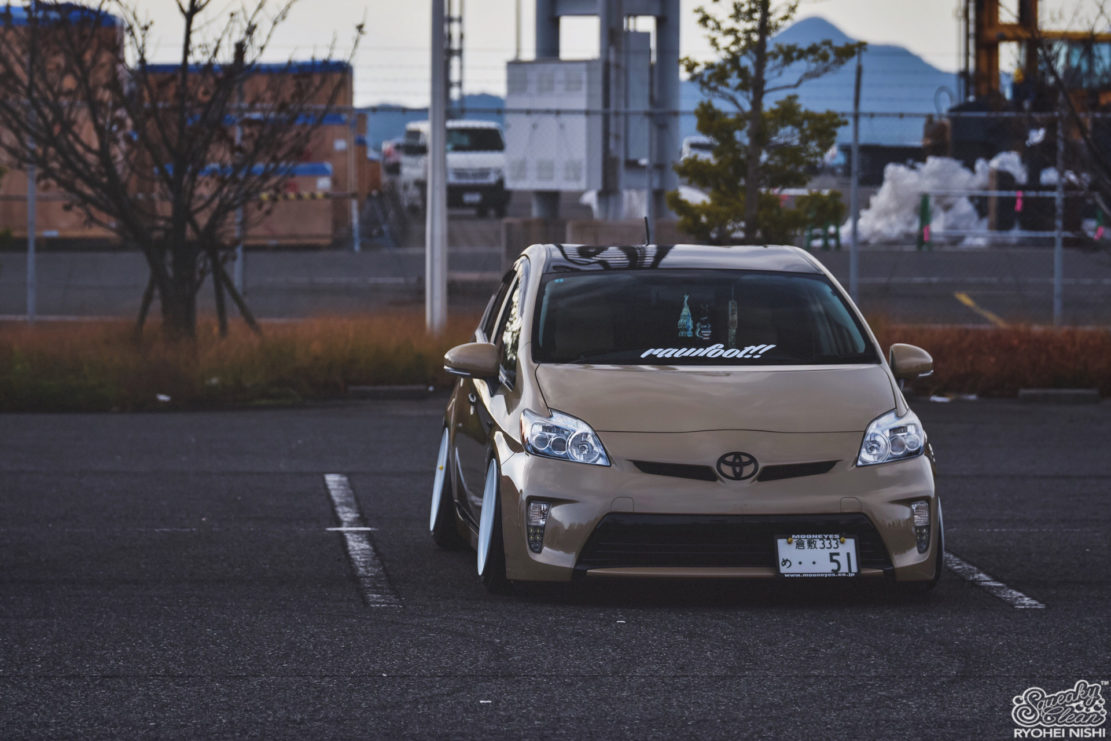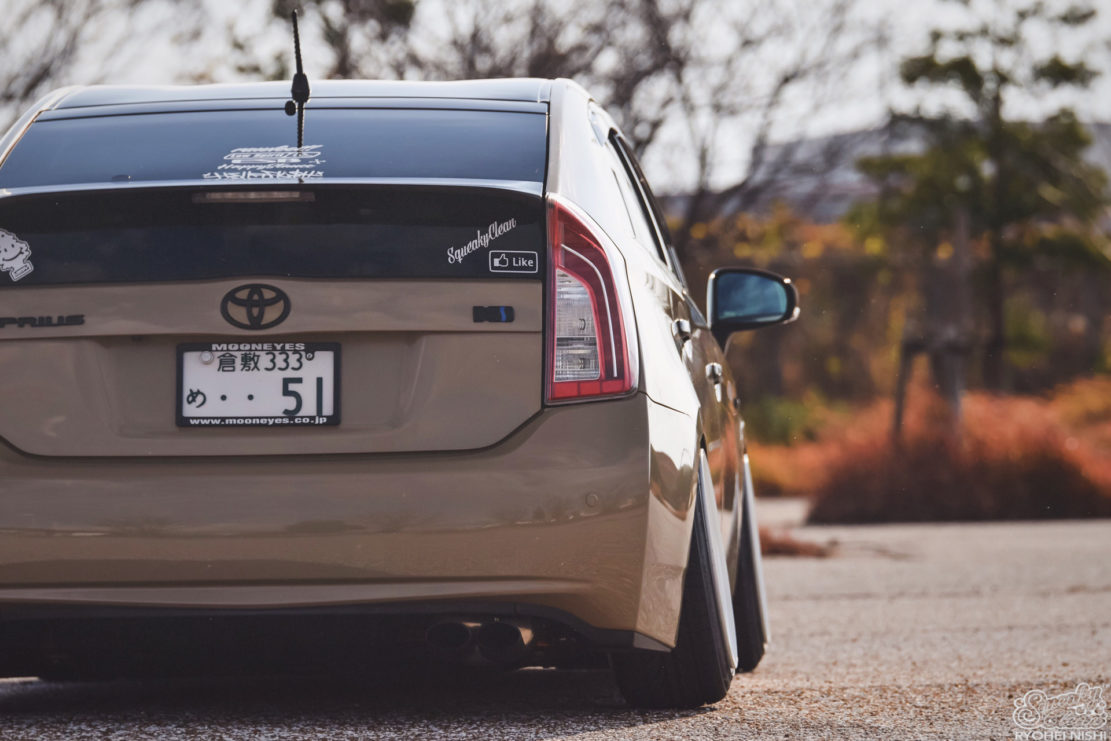 #repsqueakyclean official decal!  Such a sweet ride.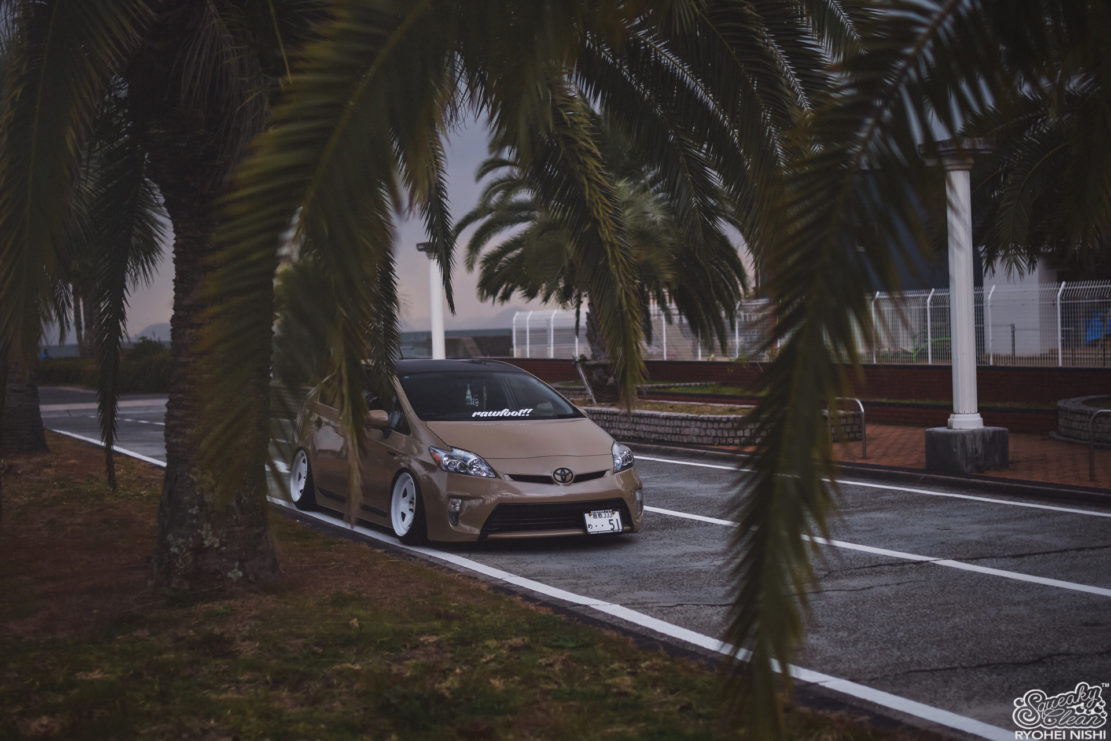 Peek a boo!  WE love you!!!!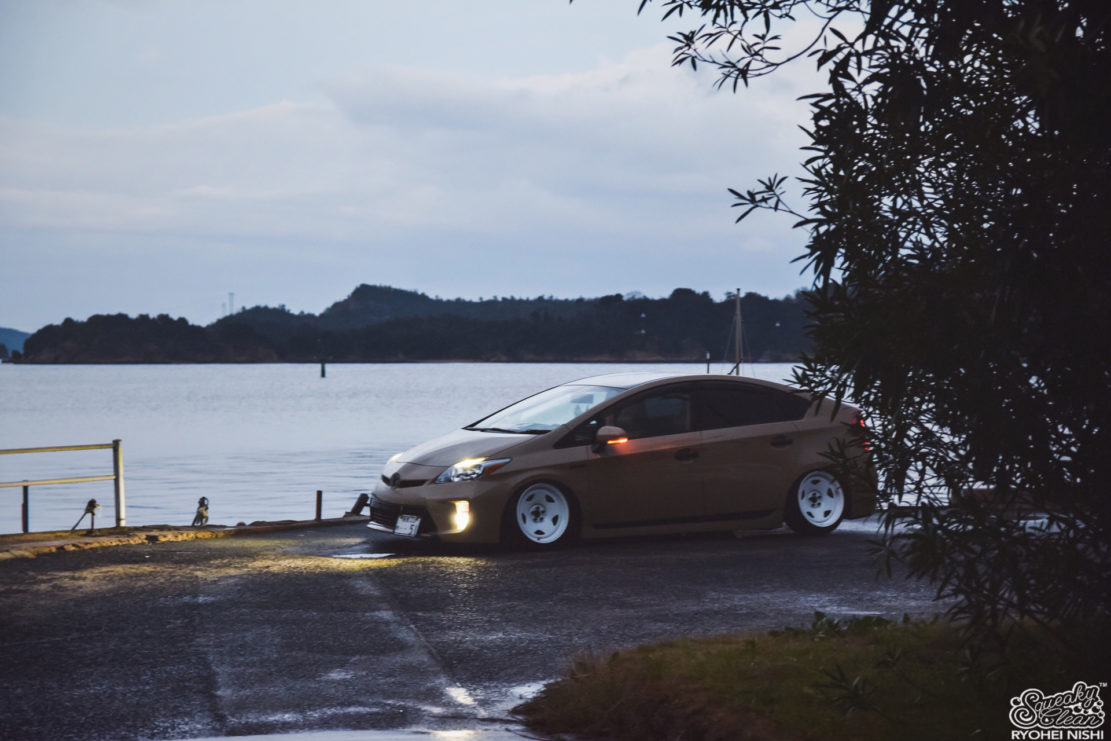 NAOKI DEGUCHI 'S MOONCOOL PRIUS
Make: Toyota
Model: Prius
Body Style: Sedan
Year: 2012
Powertrain (Engine, Intake, Exhaust & Transmission): 
– Injen cold air intake
– Slocon Pasion Ganador muffler
– Engine cover color matched to body
Exterior Appearance:
– Late bumper
– Late fog less grill
– Number relocation (smoothing)
– Moon eyes number plate frame
– Late US tails
– US Daylights
– Official Squeaky Clean Decal
Interior Appearance:
– Various interior panels
– Door Mockets
– Recharge Steering Shift switch making
– Seat covers
Suspension & Wheels:
– Wheels TC01 9J +25 (all around)
– Tire F Yokohama S Drive (195 45 R 17) R Hankook (205 45 R 17)
– Caliper painting
– Moon Eyes Air Valve Cap
– Dixel Rotors
– Vehicle harmonic ideal
– True bar pole
– Vehicle height adjustment bracket processing
– Lower arm block
– Genuine axle processing