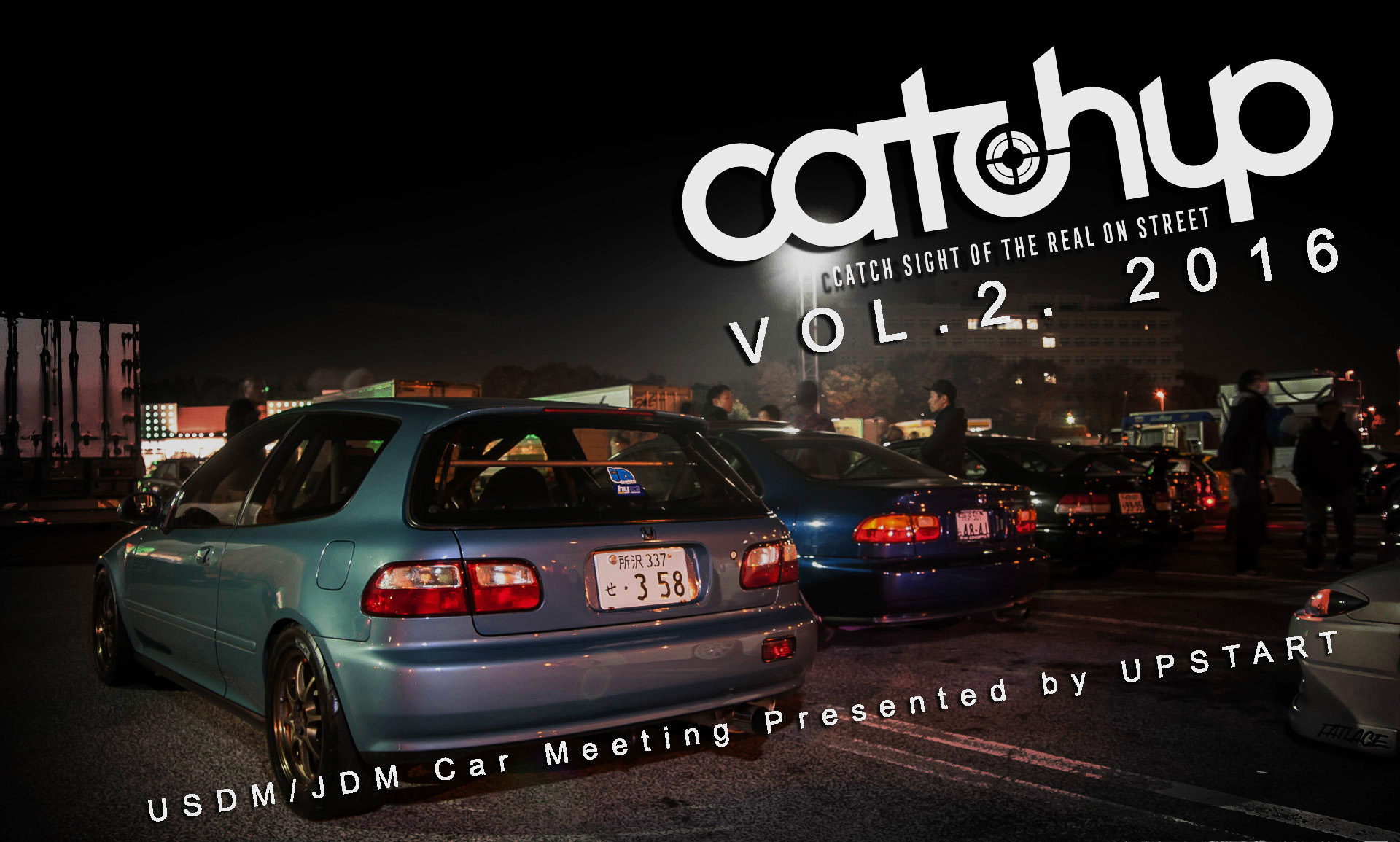 08 Dec

UP START: Catch Up VOL.2(DECEMBER, 03, 2016)

We have been following the Up Start Crew Japan for the last two years, when we first featured one of their first meets back in 2014, Catch up Vol.1.  Fast forward two years to December 3rd, 2016 for their second major event Catch Up Vol2.  We are fortunate to have Atsunori Takei one of our guest photographers from Japan to capture this event.  With the organizational help of Yuuki Hosokawa and his gracious support we anxiously waited for the coverage of the event.   Its finally here and formatted for your viewing pleasure.  Without further adieu, in the words of Yuuki himself as he recounts the event,

" We were waiting on this day for the last two years.  Through the cooperation from many companies and affiliates the event finally came to be a success.  We went for a night meeting again this time as it sets the mood for a more underground feeling.  We chose a new place this year, the famous TAKASAKA parking.  Because we had a massive turnout of about 350 cars last year, a bigger space was necessary.  We shattered all expectations as this year we exceeded over 450 cars.  Some of the best cars came out to the gentlemen's meeting.  As large numbers of vehicles began to gather, the police presence also increased gradually.  With any of our gathers we put priority on safety.  In Japan our police is very severe with penalties and like to keep things organized.  Its sometimes hard to maintain an underground street feel to events as things can get out of hand rather quickly and Police will shut it down.  We are proud of our accomplishments and our ability to share our passion with our friends here in Japan and all over the world.  I want all my friends and my overseas companies to see the picture of these Japanese cars.  We are just  Boys on our Japanese streets doing our things.  Thanks for your support."

Thank you for the pictures and event recount guys. Hope to hear from you soon and can't wait to get more underground event coverage from Japan.